Mandeville Canine Academy is the premier Dog Obedience School on the Louisiana Northshore!
Mandeville Canine Academy was opened in 2019 by Professional Dog Trainer, Ted Carlson, to meet every dog's needs for training, exercise, stimulation, socialization, and affection. As an industry leader in dog training and pet care, it is the mission of our team of experienced staff members to provide a safe and happy environment for dogs to learn and play, and to treat each dog with respect and compassion as if they are our own.
At MCA we believe in continued education and constant growth, and strive every day to advance our practice and develop new ways to train dogs and enrich their lives. Mandeville Canine Academy is veteran owned and operated by Ted Carlson Dog Training, LLC. Ted Carlson has nearly 15 years of professional dog training experience and has developed a unique, science-based, 3-stage process of dog training. At MCA, we follow Ted Carlson's training methods and philosophies.
Mandeville Canine Academy is not just a training center or doggy daycare. Our expertise in this industry is what sets us apart, and our School Days put us ahead of the pack. A day at MCA is structured just like a normal school day, and our students learn basic obedience and social skills as well as exposure and enrichment training daily. As a part of a class, dogs in our School Days will receive training on our Skill of the Week, participate in the exposure or enrichment session of the day, and learn proper social skills with other dogs.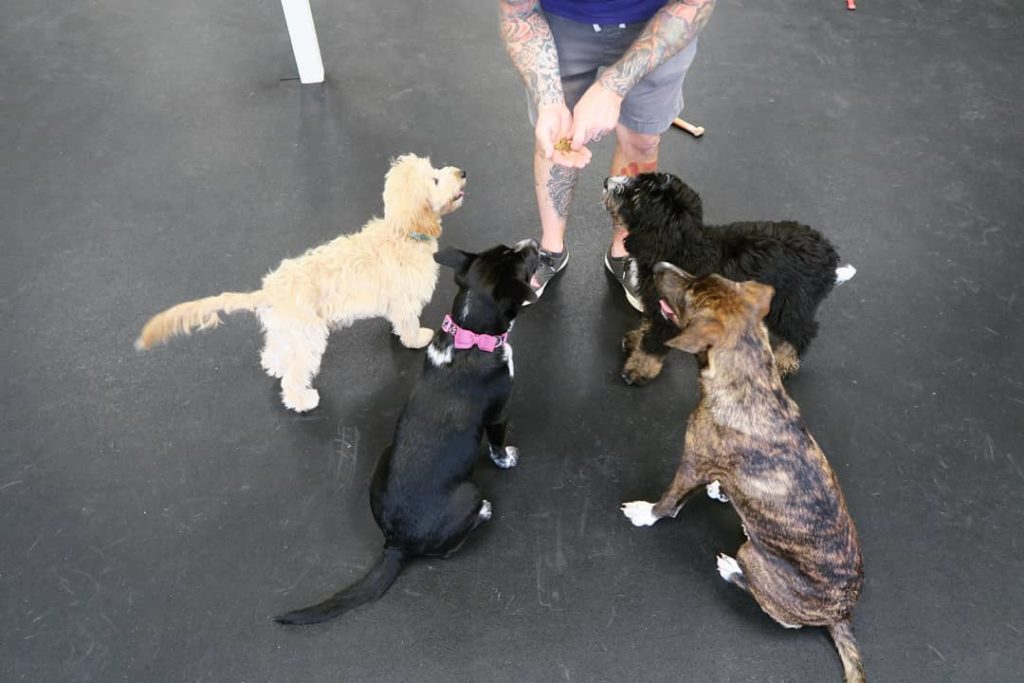 MCA also offers advanced training programs, private lessons, tricks training, AKC title training and certification, boarding, and more! It is our goal at Mandeville Canine Academy for families to have happy and well-rounded pets.